Black Friday
in the USA
Tomorrow, my dear friends, is Black Friday ! But why is it black?!
Black Friday
is the Friday following
Thanksgiving Day in the United States
(the fourth Thursday of November), often regarded as the beginning of the Christmas
shopping
season.
The day's name originated in
Philadelphia
, where it originally was used to describe the heavy and disruptive pedestrian and vehicle traffic which would occur on the day after Thanksgiving.
Use of the term started before 1961 and began to see broader use outside Philadelphia around 1975. Later an alternative explanation was made: that retailers traditionally operated at a financial loss ("in the red") from January through November, and "Black Friday" indicates the point at which retailers begin to turn a profit, or "in the black".
Black Friday is not an official holiday, but on this day many workers have got a day off, except employees of retailers, as on this day crowds of customers increas significantly. On Black Friday stores are open very early at 5 am. The first buyers are offered deep discounts - this is done in order to attract the stores as much as possible buyers.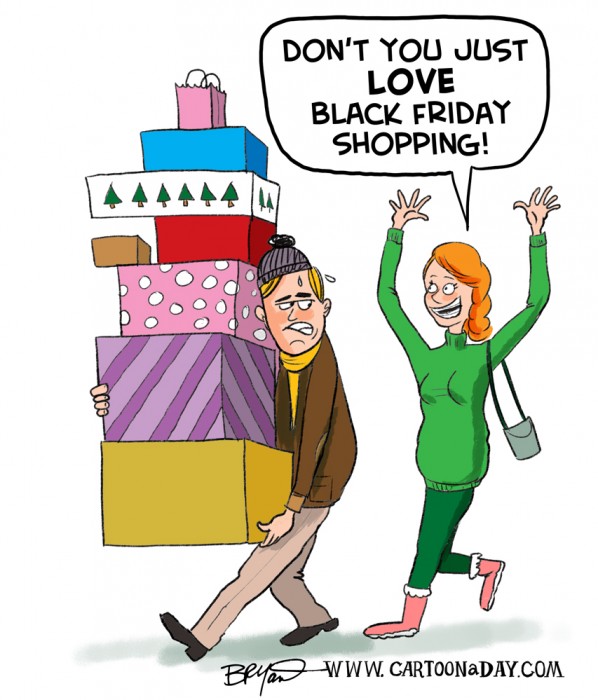 This Black Friday rush reminds me a lovely family comedy with
Arnold Schwarzenegger "Jingle All The Way"( "Christmas Present" in Russian variant)