On April 2 we have a special day - the International Children's Book Day. It

is

a yearly event sponsored by the

International Board on Books for Young People. This holiday was founded in 1967 and devoted to Hans Christian Andersen's birthday.On this day a lot of interesting activities are organized: they

include writing competitions, announcements of book awards and events with authors of

children's literature

.
My parents brought me up with great love of reading. That's why I like reading different books. Today I've decided to prepare a list of children's books and I hope that I have prepared something special for your little readers.
So here is the list of children's books which are loved by many readers in the whole world:
Winnie-the-Pooh by Allan Alexander Milne is an amazing collection of stories about kindness and friendship.
"A Christmas Carol" by Charles Dickens is a wonderful story that teaches us not to be selfish.
"The Jungle Book" by Rudyard Kipling is a story that tells about life among animals who remind people.
"Alice's Adventures in Wonderland" by Lewis Carroll is a classical satire on a real world.
"Howl's Moving Castle" by Diana Wynne Jones is a mysterious story full of exciting adventures.
"The Adventures of Mog" by Judith Kerr is a lovely collection of stories about a little cat.
"The Chronicles of Narnia" by C.S. Lewis is an imaginary world where the main characters and the readers learn to keep love, friendship and care.
"The Lord of the Rings" by J.R.R. Tolkien as well as "The Hobbit"
are the greatest books not only for children but for adults, too. These books tell us about the eternal fight between kindness and evil and show the importance of every living creature on the Earth, and the strength of unity.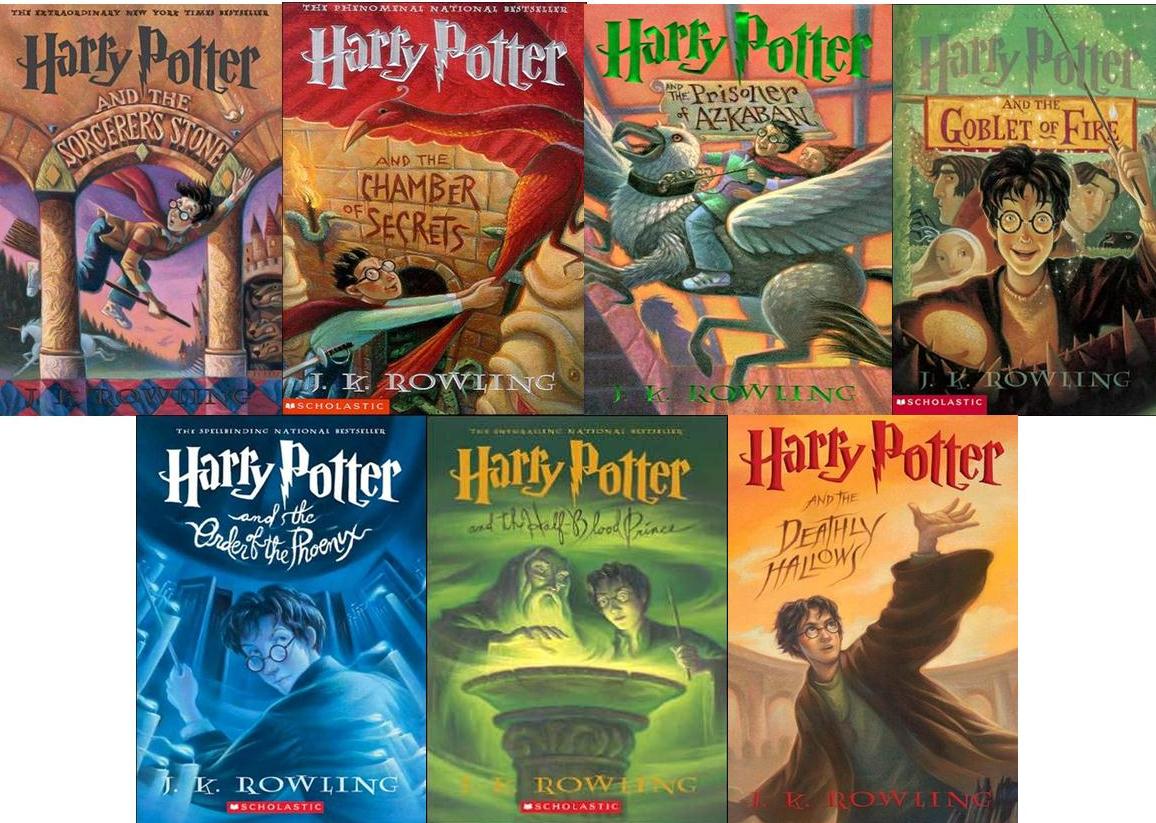 This series of books about Harry Potter by Joanne Rowling is very special for me. I remember how my younger brother and I waited for every new book, how we spent every evening reading stories about young wizard and his friends.
"Freaky Friday" by Mary Rodgers shows the eternal misunderstanding between children and their parents and how to deal with it.
"The Maze Runner" series by James Dashner is for those who like fantasy and science. This book represents another point of view about our future life on the Earth.
"The DUFF" and many other books by Kody Keplinger tell us about teenagers' life, their problems, fears and how they cope with them.
Of course this list can be endless, but I tried to mention those books which impressed me very much.
And at the end of my post I'd like to share with you some useful links where you can find books for children and teenagers for free
Teach your children to love books because books can give us the magic.