Hello my dear friends!
Today is February, 2
and it's Groundhog day!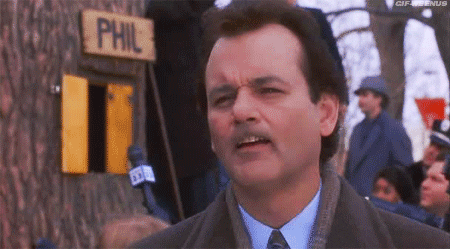 So let's find out when spring will come. And shadow certainly knows it ;)
People have always paid attention to different animals' behaviour and believed that it could help to predict weather.
For example, people in ancient Rome celebrated Hedgehog Day. They observed a hedgehog whether it could see its shadow or not. In the northern Germany people watched a badger. This custom is considered to be brought into the USA from the western Europe.
For a long time groundhog observing was only a custom, but on February 2, 1886 a funny article appeared in one of the newspapers. It's said that a groundhog could predict the weather on the Turkey mountain in

Punxsutawney

, Pennsylvania

.
If this funny animal can see its shadow - spring will come after six weeks.
And if it can't see its shadow - we'll have an early spring/
So it's high time to find out the groundhog's verdict. And here it is