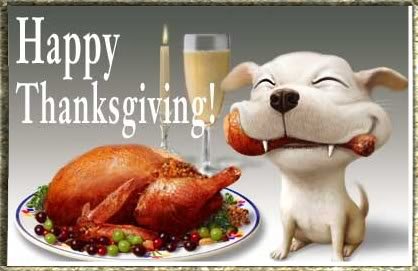 Thanksgiving Day / День Благодарения.

Dear friends! Today is Thanksgiving!!! It is a wonderful holiday which is celebrated
primarily in the United States and Canada as a day of giving thanks for the blessing of the harvest and of the preceding year. It is celebrated on the fourth Thursday of November
in the United States
and on the second Monday of October
in Canada
. Thanksgiving has its historical roots in religious and cultural traditions, and has long been celebrated in a secular manner as well.
And here is the history of Thanksgiving day:
Traditions of celebrating :
According to the old tradition several generations of one family are gethering in the house for the holiday lunch . Everyone gives thanks for all the good things that happened in his life . On this day Americans eat the same meal as their ancestors in 1621 on the first dinner in honor of Thanksgiving.
Many dishes have become not only a tradition , but also symbols of the holiday: stuffed turkey with cranberry syrup and a large sweet pumpkin pie. Bright young pumpkins, the "Indian " corn, apples, oranges, chestnuts, walnuts , dried leaves and bunches of grapes hanging from the dish like a horn of plenty, not only are the traditional decoration of the table, but also represent an abundance of autumn gifts of nature. Bouquets of gold , orange and red-brown chrysanthemums , supplemented with sprigs of berries , complete the feeling of abundance and generosity of nature , the celebration of a rich harvest .
In New York, a grand parade is held on thanksgiving day. It has been organized by the largest department store Macy's since 1927, Its main attraction is the huge inflatable toys ( cartoon characters , fairy tales and television heros), which sneaked away from Central Park to the entrance of the store - opposite the Herald Square ( between Sixth Avenue and Broadway ) . On the eve of the parade is a ceremony inflating toys. This parade show is broadcast live on television.
Let's watch Macy's Thanksgivin Day Parade 2012:
After Thanksgiving there is Black Friday.It is the begining of pre-Christmas sales in stores and online.