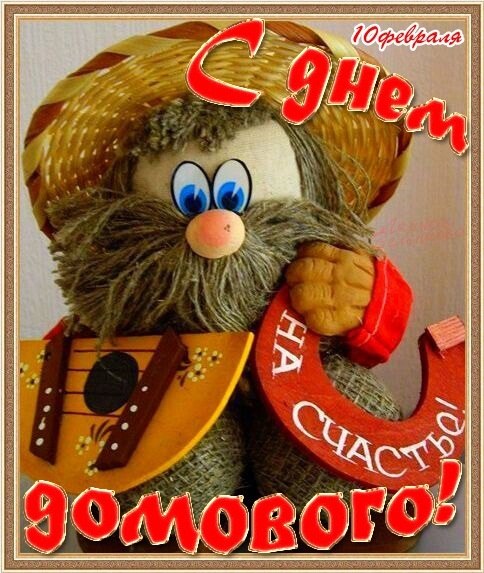 My dear friends! Today is a very interesting holiday. It's a brownie day. A brownie or hob

is a type of small mythological

household spirit

found in the

north

and

midlands

of

England

, but especially on the

Anglo-Scottish border

, according to traditional folklore of those regions. They could live inside the house or outdoors. They are said to work in farmyards and thus could be helpful, however if offended they could become nuisances. The usual way to dispose of a hob was to give them a set of new clothing, the receiving of which would make the creature leave forever. It could however be impossible to get rid of the worst hobs.
The tradition of celebrating Velesichi ( Brownie Day )on February 10 appeared many centuries ago. On this day the Christian church remembers Ephrem , theologian , poet , philosopher( 4th century) . Ephrem the Syrian in his writings ( and there are over 1000) defended family values ​​, guiding people to the right path , talked a lot about the major role that morality and spirituality play in the family and society. He also wrote that in every house there is an invisible energy being (the same brownie ) , which, depending on the behavior of households, can be a good assistant , and the evil genius of the family. So hurt and angry goblin is not highly recommended , but it is necessary to please him .
So happy brownie day and don't forget to treat your brownie;)
And let's remember Dobby, a cute house elf from "Harry Potter":