Today is a special day. Its atmosphere is full of romantice and love. Every year on February 14 all people in the world open their hearts for love and try to do something special for their sweethearts.
Somebody cooks a romantic breakfast: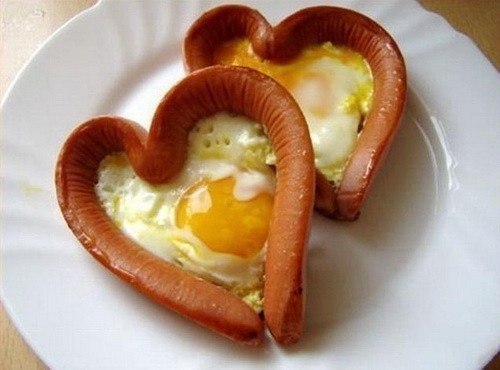 Somebody prepares a romantic dinner with candles:
People even build monuments devoted to love.
In Odessa (Ukraine) you can see this Heart in Love:
This Heart in Love keeps more than a thousand beautiful love stories.
And in Paris, the city of love, you can read "I love you" in all languages of the world.This phrase is written on Love Wall that was built specially for St. Valentine's Day in Monmantre.
So as you can see love is in the air and I wish you to breathe this air all your life.
Happy Valentine's Day!
And let's watch a romantic video about tiny hamsters' date;)